OVERCOME COMPLEXITY. ACCELERATE PERFORMANCE. MANAGE COSTS.
Complexity, performance, and cost. Any plan to ensure mission-critical performance must start with managing these three critical factors. To do so, you need a unified management platform across your entire public safety technology ecosystem including networks, radios, software applications and video intelligence.
NASCO brings years of mission-critical expertise with personnel that stay sharp through comprehensive, ongoing training, knowledge sharing and communication of best practices. Project Managers, Service Delivery Managers, System Technologists, Network Engineers, Security Specialists, Data Analysts and Field Service Managers hold top industry certifications and work hand-in-hand to ensure system availability, performance and security.
Explore NASCO's services & stay on top of the situation; as it happens, when it happens.
Infrastructure Services
Address complex technology management with proactive and predictive services.
Device Services
Optimize fleet performance with device programming services and analytics.
Software Services
Experience uninterrupted command center operations with cloud-based software solutions.
Video Services
Protect your "eyes on scene" with video security infrastructure & application services.
Cyber-security Services
Identify, protect, and prevent cyber threats with cybersecurity services.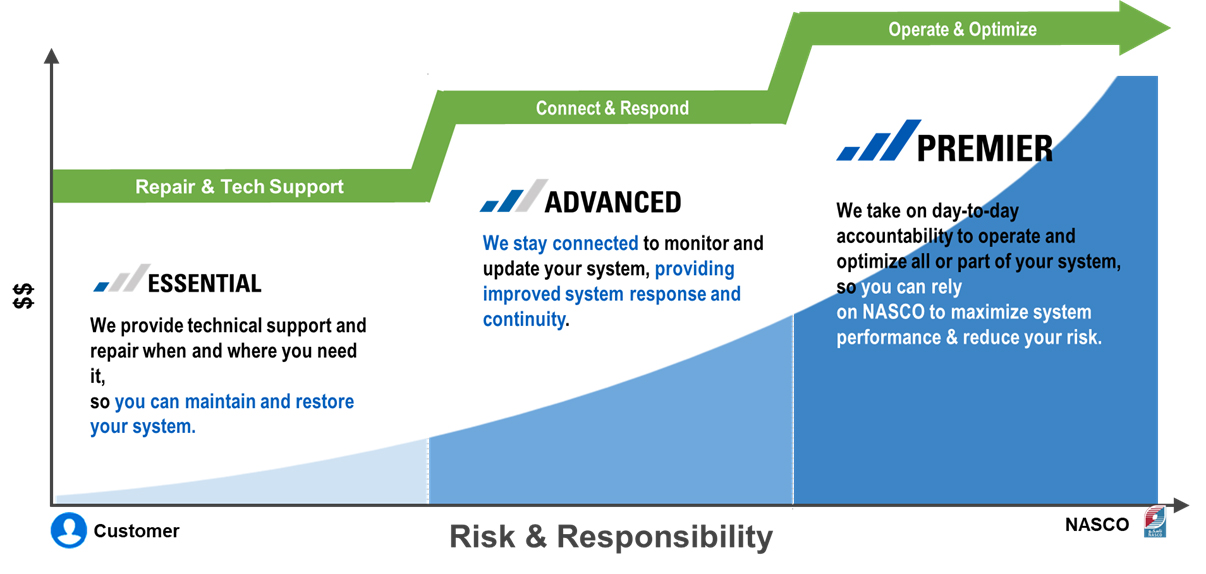 We provide technical support and repair when and where you need it, so you can maintain and restore your system.

We stay connected to monitor and update your system, providing improved system response and continuity.

We take on day-to-day accountability to operate and optimize all or part of your system, so you can rely on NASCO to maximize system performance & reduce your risk.