WE ARE NASCO
In today's global technologies, enterprises and public safety agencies are in critical need to implement seamless and reliable communications, security systems to keep business and communities safe and thriving.
At Nasco, we provide mission-critical services, software, video, and analytics, low current and security systems, Tactical Missions equipment, IT & OT Cyber Security Solutions enhanced by Managed & Support Services.
As an innovation company, we not only build that lifeline – with our mission-critical services, software, video, and analytics, backed by a secure, reliable mobile radio network – we also advance it every day with our commitment to innovation.
We enable our customers to be ready – from a day-to-day perspective, and for the moments that matter most – as a result of our commitment to continuous innovation and partnership.
OUR VISION
We are the Kingdom's leading Mission-Critical solutions provider – committed to develop, deliver, integrate, and operate systems tailor-made to our clients' satisfaction by our motivated & passionate team. We grow as one, when our solutions are making communities safe, secure, and smart so that our generation tomorrow can achieve their best! We are NASCO!
To be the dependable system integrator and advanced technology developer and provider in GCC.
A WORD FROM OUR CEO
Since our establishment over 30 years ago, we have become the most accomplished and trusted solutions provider for telecoms, security, and IT in the Kingdom and in the Middle East.

Driven by passion and hard work, we have helped, and we continue to help our clients build stronger, resilient, and innovative solutions.

Rather than dwell on our past achievements, we look forward to the enormous opportunities that are emerging in this current and rapid shift in Digital Transformation and all new disruptive technologies that it brings.

NASCO in collaboration with our partners enables both government and enterprise clients to optimize their operations, manage their cost, and invest in innovation that unleashes new potential across their organizations.

We simplify the complexities of the Telecom and IT industry, solving not only our customers' technology problems but also their business and operational challenges.

We aspire to be the partner of choice for our customers, suppliers, employees and shareholders by accelerating their success by delivering only the "best-in-class" solutions to every conceivable operational need and putting a high premium in customer experience and satisfaction.

WE ARE READY AND WE CAN HELP YOU MEET THE CHALLENGES OF VISION 2030 FOR A STRONGER KINGDOM.

Majid N. Al Ojayan, CEO
National Advanced Systems Co. Ltd. (NASC0)
WE HAVE DEPLOYED MORE THAN
60
NETWORKS

Deployed in KSA since 1989 (Including TETRA & APCO16 & 25)
1000
BASE STATIONS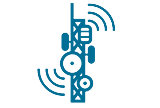 For Nationwide and Enterprise Customers
13
MILLION MANHOURS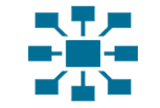 Integration and Commissioning for Mission Critical System
115000
SUBSCRIBERS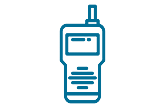 For IDEN, TETRA, APCO16, APCO25, DMR, MPT1327, MARINE and AVIATION
17
MILLION MANHOURS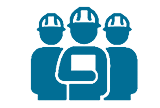 Managed and Operations Support for Mission Critical
OUR PARTNERS
NASCO is uniquely capable of providing tailor-fit solutions to your needs by partnering and collaborating with the industry leaders offering only the best-in-class products and services.